On Saturday, May 7 I had the awesome opportunity to attend the preview hosted by Raincoast to showcase their fall titles! They had a great, picnic-esque spread set up for us when we came in with snacks, drinks, candy, and awesome summery decor.WELL DONE JENN! You are a rock star :D. It created a fun atmosphere to get the afternoon started. We also received our awesome swag bags and had a chance to peek through them while waiting for the main event to start. (More on these later)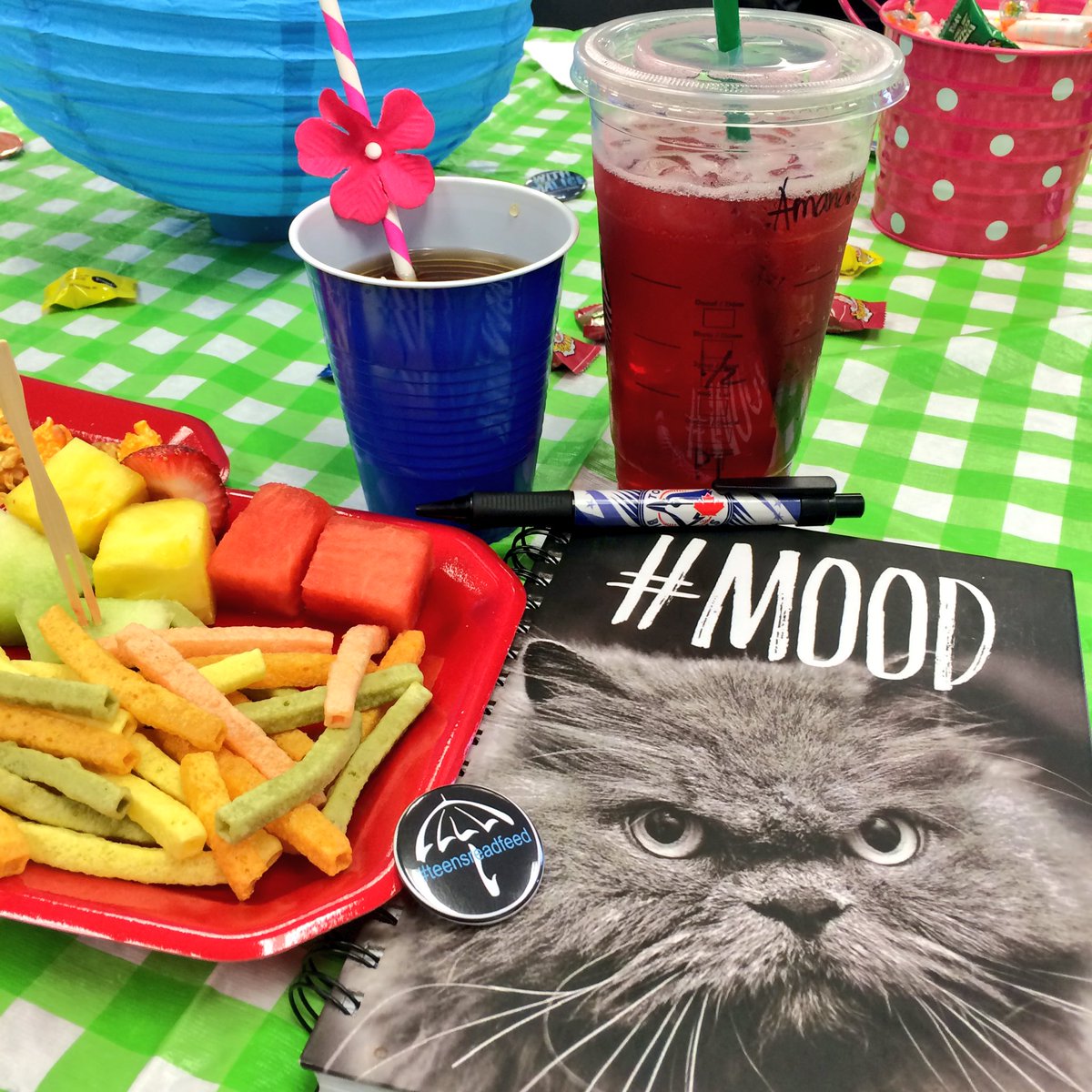 At the Toronto event, we had a video feed of the festivities happening in B.C., where author Eileen Cook joined the Raincoast staff and attendees over there. After everyone was settled in, the staff in Vancouver started off and took turns going over the titles being highlighted that day.  After that, Eileen Cook was up to talk about With Malice and answer questions from those in attendance. I'm really excited not only about With Malice, but also what she has in the works for the future! She mentioned psychics and tarot cards. I'm sold. 
As we were given an extensive package of book info, I decided to compile a list of the ones I'm most excited for!
---
My Top 3 (in no particular order)
Seventeen-year-old Snow has spent the majority of her life within the walls of the Whittaker Institute, a high security mental hospital in upstate New York. Deep down, she knows she's not crazy and doesn't belong there. When she meets a mysterious, handsome new orderly and dreams about a strange twisted tree she realizes she must escape and figure out who she really is.
Using her trusting friend Bale as a distraction, Snow breaks free and races into the nearby woods. Suddenly, everything isn't what it seems, the line between reality and fantasy begins to blur, and she finds herself in icy Algid–her true home–with witches, thieves, and a strangely alluring boy named Kai, none of whom she's sure she can trust. As secret after secret is revealed, Snow discovers that she is on the run from a royal lineage she's destined to inherit, a father more powerful and ruthless than she could have imagined, and choices of the heart that could change the fate of everything…including Snow's return to the world she once knew.
This breathtaking first volume begins the story of how Snow becomes a villain, a queen, and ultimately a hero.
Sloane isn't expecting to fall in with a group of friends when she moves from New York to Florida—especially not a group of friends so intense, so in love, so all-consuming. Yet that's exactly what happens.
Sloane becomes closest to Vera, a social-media star who lights up any room, and Gabe, Vera's twin brother and the most serious person Sloane's ever met. When a beloved painting by the twins' late mother goes missing, Sloane takes on the responsibility of tracking it down, a journey that takes her across state lines—and ever deeper into the twins' lives.
Filled with intense and important friendships, a wonderful warts-and-all family, shiveringly good romantic developments, and sharp, witty dialogue, this story is about finding the people you never knew you needed.
Nothing says Happy Birthday like summoning the spirits of your dead relatives.
I fall to my knees. Shattered glass, melted candles and the outline of scorched feathers are all that surround me. Every single person who was in my house – my entire family — is gone.
Alex is a bruja, the most powerful witch in a generation…and she hates magic. At her Deathday celebration, Alex performs a spell to rid herself of her power. But it backfires. Her whole family vanishes into thin air, leaving her alone with Nova, a brujo boy she can't trust. A boy whose intentions are as dark as the strange markings on his skin.
The only way to get her family back is to travel with Nova to Los Lagos, a land in-between, as dark as Limbo and as strange as Wonderland…
Beautiful Creatures meets Daughter of Smoke and Bone with an infusion of Latin American tradition in this highly original fantasy adventure.
---
Stealing Snow and This Adventure Ends were both very high on my radar heading into this event and I freaked out when I found that I had copies of both in my bag! Labyrinth Lost is a book that got moved waaayyy up my TBR/wishlist because of this event. I'd heard of it prior to the preview but hadn't paid much attention but they have it firmly locked now! The lovely Hayley had received a copy that she passed on to me and I've already sampled a few parts. I can't wait to read the full book. I've hugged all three numerous times since Saturday.
Other Top Titles (in no particular order…again)
Although those were my top 3 picks, I'm giddy over a bunch that were talked about! I have a list of a few other favourites for you here.
Girl on a Plane by Miriam Moss

The Cabin by Natasha Preston

Vassa in the Night by Sarah Porter

Crooked Kingdom by Leigh Bardugo

The Lovely Reckless by Kami Garcia

Speed of Life by J.M. Kelly

One Was Lost by Natalie Richards

Heartless by Marissa Meyer

Ever the Hunted by Erin Sumerill

Rebel Genius by Michael Dante Dimartino

Gertie's Leap to Greatness by Jillian Tamaki

The Peculiar Night of the Blue Heart by Lauren DeStefano




---

Which of these titles are you looking forward to the most? Have you added any of these books to your TBR for the fall?